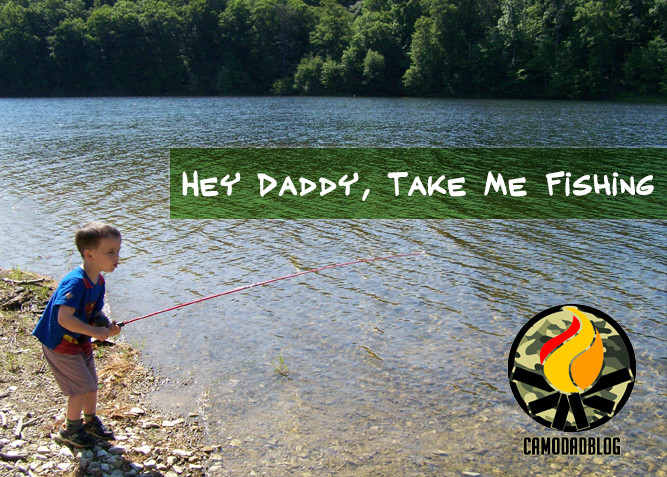 I happily remember those cool spring mornings when my dad would wake me up to go fishing. We would pack ourselves some snacks and a drink, load our fishing gear in the truck and then ourselves. Then we would make our way to my Granddad's house to pick him up and proceed to a morning of fun. As I got older my granddad stopped going and those trips became more about my dad and me. Now looking back as a dad myself I now know just how important those fishing trips were. I figured maybe I should take my children on a split charter Key West to get that same experience.
First of all, I learned how to be patient. As a young child, this was not an easy lesson to learn. In a world, with the Internet, fast food, Netflix, and smartphones we have so much that we can do instantly. So when we have to wait for something it is horrific and to make our kids wait, well that's World War III for sure.
That's where fishing can come into play. You may have to wait 15 minutes or longer sometimes just to get a bite while other times the fish may jump in the boat on their own. Not only does waiting to catch a fish take patience, but everything leading up to it takes a bit of patience also. It can take time to prepare your gear and the boat. As we get old, being patient becomes more important (work, marriage, kids, etc.). So the earlier you teach your kids this valuable virtue, the better. It will benefit them loads.
I also learned about responsibility. As some of you may know fishing can become a little expensive. Lose a bait here, one there, throw a reel in the river and it all adds up. Let this happen a few times and you learn to check all your gear to be sure it doesn't happen again. It'll make you see and say "Hey I have to take care of my stuff. If you decide to buy gear like the best fishing face mask or the best fishing rods, it's important to take good care of it all, as gear can be quite pricey, especially if it means having to replace things that get damaged or get lost. I can't keep buying new baits and reels".
This is another one of those valuable virtues that fishing can teach. Fishing will give your child just enough responsibility to allow them to start learning it. Giving them just one pole will give them responsibility over several things. From the rod, reel, fishing line and bait they will have to learn to take care of each. Of course age will definitely factor in here. I don't expect my three year old to be able to care for a rod and reel like I would a ten year old. At a younger age you have to determine the amount of responsibility you are going to give them. With a three year old your going to be right there beside them helping along the way. A ten year old on the other hand you can say here's your pole, there's the bait, have at it. Let them work through the problems they may run into and assist if needed. It will show them you trust them, as well as teach problem solving and show them they are responsible for their gear and actions. One of the most important pieces of fishing gear you can buy is a marine GPS. If you want to take your fishing experience to the next level, take a look at these fishing gps finders to find out more.
What kid doesn't enjoy being outside? Think back to when you were a kid. I'll be willing to bet you spent 90 percent of it outside. Let's take the phones, tablets, iPads and other devices out of their hands and put a fishing pole in it. Your child will benefit far more from being outside in the great outdoors than in a house playing a video game. Think about all the memories and good times you have from being outdoors. Don't rob your children of the same opportunity.
Most importantly is the time you will spend with your kids. Looking back at when I was a child I am grateful for the time I spent with my dad. That is the most important reason for taking your kids fishing, it could be any kind of fishing like offshore fishing for example. The time you spend with them as a child will shape the young man or woman they will grow into. That being said, it's time we as dads or moms put down our phones, tablets, iPads or other devices and spend that time with our kids. I will be the first to admit "I need to do this."
Whether you choose to take them fishing or not I urge you to take them outside, get involved, pay attention, and listen to them. Create memories and enjoy playing with them. The time you have to influence their lives and shape them grows shorter with each passing moment.
Phillip Hardison
Phillip (Camo Dad) started hunting before he was out of a carseat and had a fishing pole in his hands soon after. The son of an outdoorsman, he inherited his Dad's appetite for hunting and fishing. Now as an adult he is married with two sons of his own to teach and share his passion for the outdoors with them. Not only does he have an avid passion for the outdoors, but more importantly he has passion for following Jesus Christ. Camo Dad Blog is a site that was started to give Phillip a place to share his life adventures as a Christian, hunter, fisherman, husband, and a dad. Check him out at CamoDadBlog.
---
Comments
comments