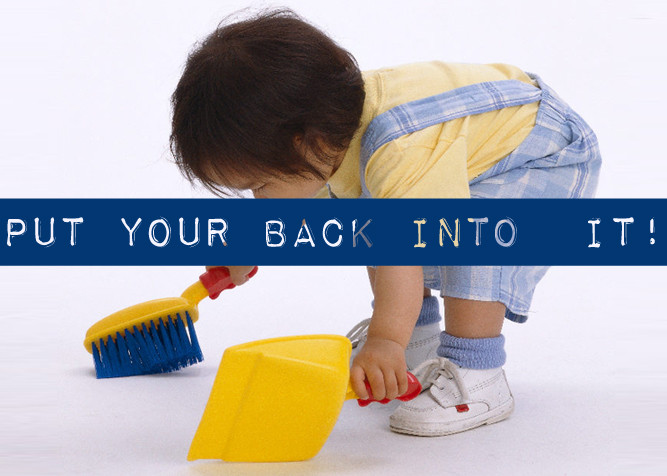 Pinterest is the rabbit hole of the internet. People (mostly ladies) get lost scrolling through crafts, room decorating ideas, recipes, and all kinds of stuff to make their homes look like the ones found in Good Housekeeping. The problem is, these people are so busy pinning that they rarely get around to doing. On the rare occasion when they attempt to recreate their Pinterest find, the results are often hilarious:
One of the crafty things you kind find on Pinterest is chore charts. As a child of the '80's, I had never seen a chore chart. There was no spreadsheet on the fridge, no magnet board with cute little pictures of kids slaving away like Cinderella for her evil step-mom. When something needed to be done, we were told to do it.
And we did it (or else).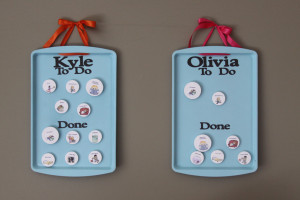 We didn't need a spray painted magnetized cookie sheet bedazzled with flowers with a calligraphied list to tell us to scrub the toilet or take out the trash. We shared DNA with those married grown-ups who lived in our house. We were a part of the family, so we were expected to chip in. No questions, no discussion.
Fast forward to the twenty-first century. I hacked into my wife's Pinterest account and searched "Chore Chart." Wow. Some people have way too much time on their hands.
20 Printable Chore Charts
Cookie Sheet Chore Charts
Chore Charts with Money Attached to Each Chore for Motivation
Chore Charts for Making Chore Charts
Who on earth comes up with this stuff? I guess if you have a chore chart for your kids, and your kids are doing all the chores, you've got time to be crafty.
We've tried chore charts in our house. They never worked for us. If you were born into this family, you're expected to help out when asked. You don't need financial motivation or a list to tell you to get out of bed, brush your teeth, take out the dog, clean your room, or to do the dishes. You live here. Just clean up your mess. Chores are just a part of life, so do not be surprised if you're told to use something like a Bissell vacuum every now and again.
I get the arguments for chore charts and allowances. They teach responsibility and give satisfaction for work well done. We've simply discovered it doesn't work for our kids. For us, chore charts focused on a list of tasks to be done. We focus on doing chores because you're a part of this family, and we're all in this together. If you think chore lists will work for your family, but want to do it in a Pinterest inspired way, a site like https://writeyboards.com/products/paint allows you to purchase dry erase wall paint, so you can spray a layer of transparent paint on your wall to then write your list over it. This is a creative way of introducing the list to your family.
My kids are learning to take responsibility sans charts. My eldest recently had a deadline for a yearbook assignment for her homeschool co-op. She didn't need a chart to tell her it needed to get done. What did she do? She organized, without being told, a Skype meetup with her classmates, and for three hours they worked on layouts. My middle child is learning that chores are a part of life, and she's now whining much less when asked to help out. My youngest…
She may need a chore chart after all.
Aaron Saufley
Aaron Saufley, author of 'The Jumbo Shrimp Gospel' and 'Deep Roots', is a husband and dad who happens to moonlight as a hospice chaplain and preacher. He thinks Netflix is the greatest human invention next to pizza. He loves hanging out with his family, and when he has the time he also enjoys writing, a good cigar, craft root beer, smoking a mean rack of baby backs, movies, and trying not to die while running. Follow Aaron on twitter.
---
Comments
comments