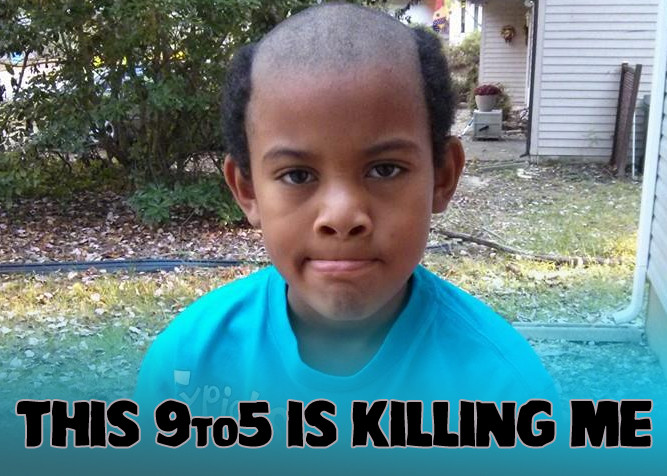 My son recently came to me and said, "Dad, I want to get a job."
He's eight years old, by the way.
"Why do you want to get a job?"
"So I can make money", he responded.
"But you don't need money. Anything you need, I buy. And if you want something, I'm willing to purchase it, if your doing what you need to in school, as well as being a good big brother."
"I want to get a job so you and Mom don't have to go to work. I want to take care of you guys."
Wow. Now that's an awesome moment as a parent. Here is a boy that by all rights could be acting like a self entitled, selfish little monster (like half of his schoolmates I've met), and he's trying to find ways to help us. This kind of selflessness makes me proud to my core. It gives me hope in the times we quarrel and punish, that there's light at the end of the tunnel. And standing in that light will be a strong, thoughtful, and good man.
I then told my little Bill-Gates-to-be, that he didn't need to give me any money, but he was more than welcome to get a job. Actually make a job. I tried to explain, at a level he could understand, that working for someone else will never deliver the dividends that working for yourself could bring.
So I suggested he start mowing lawns. Not only that, I told him this spring, I would get him his own mower. I'd help him print flyers–heck, I even built him a website to advertise his gig.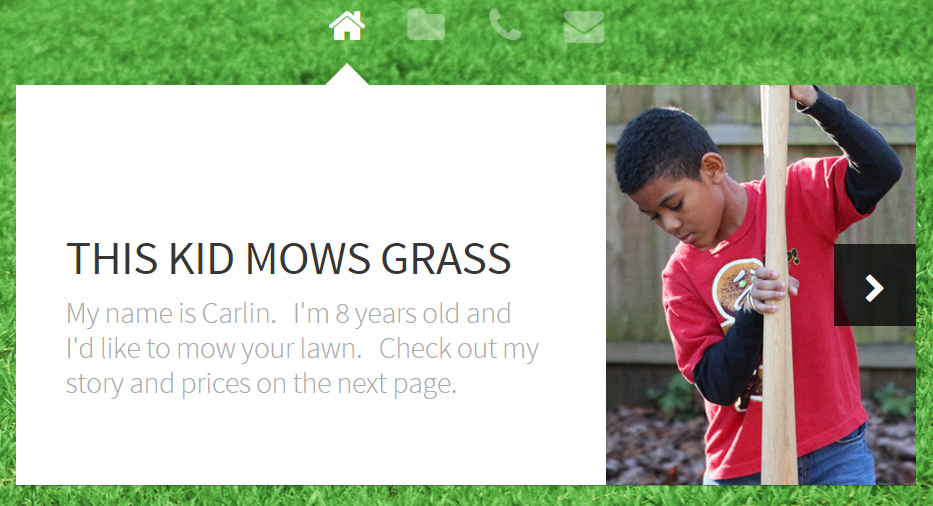 I'd do everything I could to set him up for success, but HE had to do the work from there on out. I could only do so much for him.
The test of a man is not doing everything on your own…

The test of a man is not doing everything on your own, but seeking out those who can teach or help you, and then using that knowledge to go forth and build something with it.
I hope when he sees me working on my laptop at night, cutting videos, writing articles, emailing sponsors; I hope he sees I'm working for something. For someone.
For him.
I don't need him earning a living for me. I need him to realize his potential while I'm working for him and his siblings. It's not a sacrifice on my part. I wouldn't have it any other way.
Comments
comments