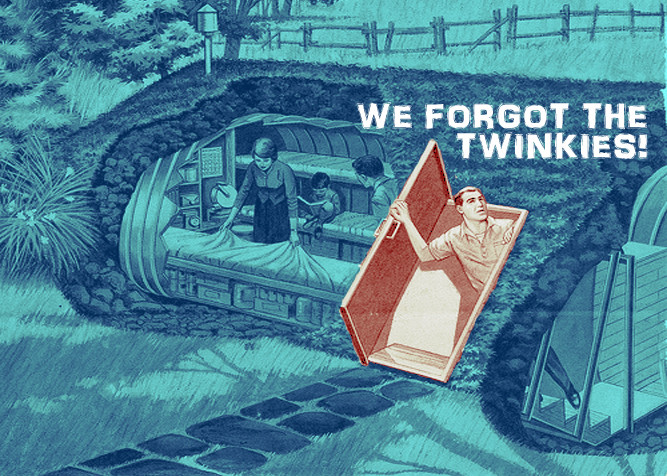 Hopefully you've watched our first RABBIGEDDON video. If you haven't you can check it out here.
Many people have started to use 'the P word' when they talk about me. My wife's co-worker asked her, "Umm… are you guys Preppers now?"
Adding to the rep is the fact that I'm currently in the planning stages of building a raised garden in our backyard. I've always liked the idea of being able to live off the land and now seems like a good time to start producing food. I've recently got a shed to store all of my tools and started to dig a rather large plot for my fruits and vegetables to grow. I had taken a look at how rent-to-own sheds work but then I settled on buying my own shed outright. I actually think that this has been one of the best decisions that I have ever made in regards to my garden. Something as small as a shed can be used to house all of my important gardening tools, as well as providing extra storage space for any other items that we don't have a home for. Of course, before we can place this particular building in our garden, we'll have to build a base for shed to ensure it has a decent foundation to sit on. Not only that, but a foundation can help to protect the joists and runners from encountering any problems once the shed has been set up. All of my hard work will pay off in the end though. It's been a couple of weeks since I began this process and my garden is coming along nicely. The fertilizer for said garden? Rabbit poop. That wonderful gift that piles up like Fort Knox gold under the rabbit hutch. You know what makes rabbit poop? Vegetables.
"Woah… whoah! So, you're planning a garden, slaying rabbits for protein – that's a closed loop system bro. You a prepper!"
The last piece of evidence is just as damning. I got the idea to raise rabbits while watching NatGeo's, 'Live Free or Die'. A show about people living off the land and off the grid. The person that got me interested in raising these fury rodents? This guy: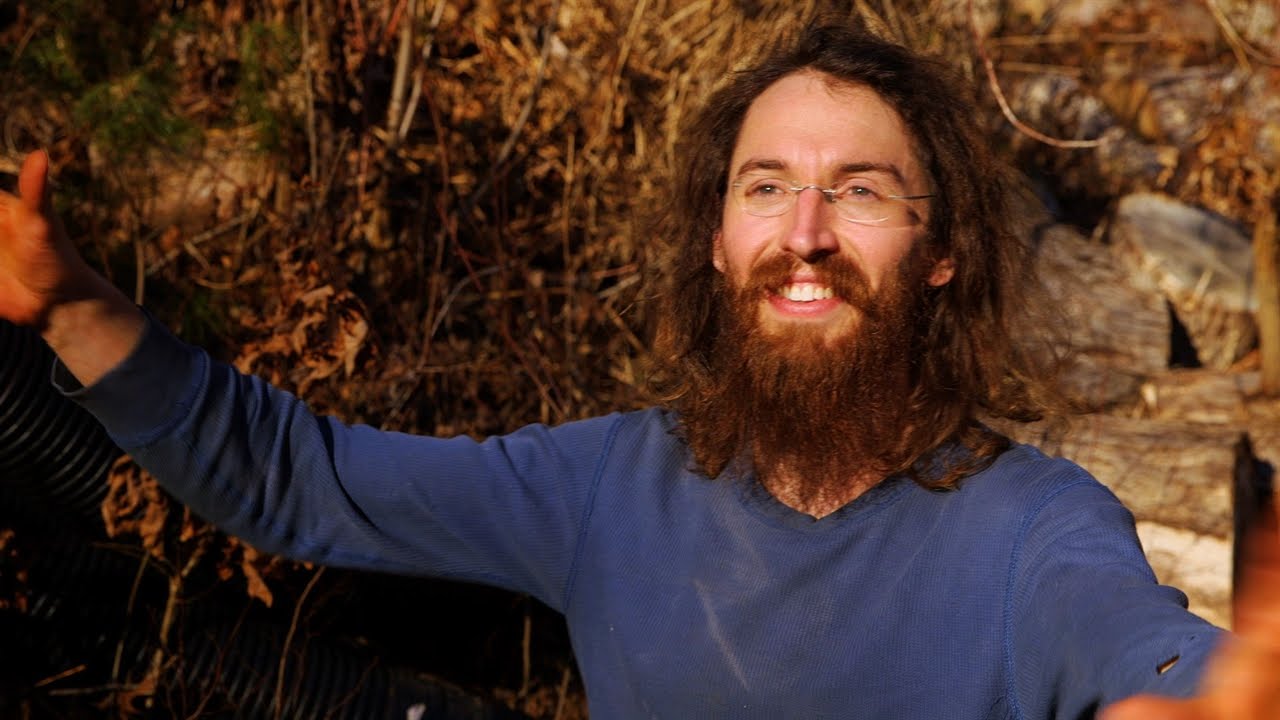 By listening to this fellow, I broke one of my most notorious rules. Never trust a white guy with dreadlocks. If I have to explain that nugget of wisdom, we need more than the space this blog allows. Suffice it to say, I stepped outside my safe zone.
Valid reasons to raise rabbits for food:
It's cheaper than buying meat
It's higher in protein than chicken and all white meat
Rabbit manure is as good for your garden as horse manure
It's ecologically sound to produce your own food
BLOODLUST!!!!!!!!!!!
Ok. That last one IS a valid reason, but only if you're a sociopath (or my 6yo daughter).
The real reason I'm doing this? Even if we fail to breed the rabbits… if we back out of the kill at the last minute… if we decide, rabbit meat doesn't taste like chicken – and now we're monsters who murdered Flower and Clover!
Even if all that is true, we will have learned something as a family. We're stepping outside our comfort zones. Taking the road less traveled and doing something extraordinary as a team. We're now farmers. We wake up with a mission. Feed the rabbbits. We go to sleep, but only after we fill up the water, and again, feed the rabbits. We'll tend the garden and enjoy the fruits of our labor (and that of the rabbits).
All of the bulleted reasons above are not only valid points for others, but me as well. I will be saving money, be more involved in what goes on my table, and yes, I guess I will have an ice chest full of rabbit meat if the zombie apocalypse happens. However, that is not what I'm prepping for.
I'm AM preparing my children to try new things. Embrace the unexpected. Deal with life and death. Conquer a world even when it hands you unfair terms. And do it all as a family. Even if we fail, I'd call that a win.
Christian Lee
Christian has had many roles in life. He's been a minister's son, a poor student, a computer geek, a bible college drop out, a corporate suit, a traveling comedian, and a failure at much he's tried. But he counts 2 huge successes in his life. He is husband to a wonderful wife, and father of 2 exceptional kids… and a third that has yet to be determined. He draws a web comic about their life at ForeverFamilyComic.com. Having just missed Aaron in college by a few years, they connected online, finding they had a similar sense of humor [read: DARK] and decided to launch PlaidDadBlog.
---
Comments
comments