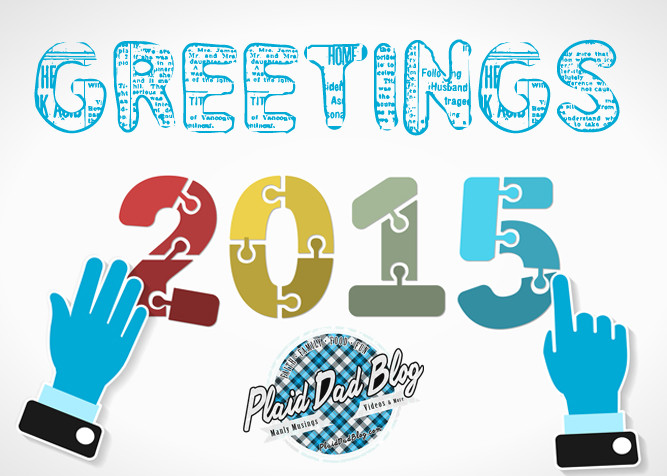 We're so happy to be back after a much needed break. OK, well, I personally got almost zero break, because everyone in my house was sick Christmas week and is still fighting its way back to wellness.
Pro Tip: If you have a 16 month old baby with the flu in the house? You figure out a way to change your life so you can afford a Nanny. I don't know how I'm gonna pull it off, but we're getting Ms. Poppins up in here – or we're selling the baby. Although the flu seems to drop his market price significantly.
Anyway, we're here and almost back up to full strength. We have some scheduling changes this year. Monday will still be a new Blog/Article for your reading pleasure. Since we won't be doing Fatoberfest (a project in failure – but hopeful redemption), we will be moving 'Links and Stuff we Like' to Tuesdays. We comb the web fro the funniest or most interesting links, so we hope you stop by and visit those links.
Wednesday, we will continue to have a new video each week. We have more 'You're Doing It Wrong' videos planned. I also have a new family project that I will be introducing you to this Wednesday.
We'll have another article, poll, or video message on Thursdays, then we'll post a weekly wrap-up each Friday.
On a publishing note, we would really like to feature at least one guest article or video each month, here on PlaidDadBlog. If you would like to write or record a piece, please email us at PlaidDadBlog@Gmail.com.
If you have any suggestions for the site, improvements, comments, etc… just email us, drop a comment below, or meet up with us on Facebook, Twitter, or Instagram.
We look forward to some great things in 2015, and we're happy to have you along for the ride.
Christian Lee
Christian has had many roles in life. He's been a minister's son, a poor student, a computer geek, a bible college drop out, a corporate suit, a traveling comedian, and a failure at much he's tried. But he counts 2 huge successes in his life. He is husband to a wonderful wife, and father of 2 exceptional kids… and a third that has yet to be determined. He draws a web comic about their life at ForeverFamilyComic.com. Having just missed Aaron in college by a few years, they connected online, finding they had a similar sense of humor [read: DARK] and decided to launch PlaidDadBlog.
Comments
comments