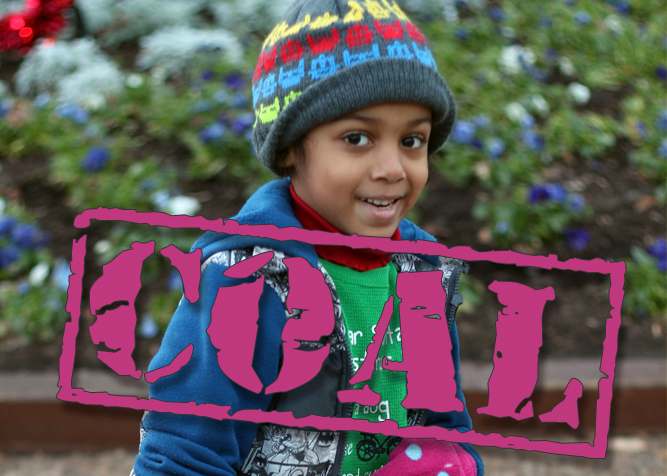 In this season of giving, it's good to remember how children think of Christmas: a season of getting.
I didn't think that was how my kids viewed this time of year. I thought I had done my job as a good Plaid Dad, explaining the real reason for the season. That was until my daughter walked into her babysitter's house and demanded, "Nana, can you just give me a present already." *Jaw hits floor. Back away towards the door. Slowly remove belt to destroy child before hanging my head in shame.*
We must not have heard her correctly, right? That didn't just happen. But it did.
Once I regained my composure – gulped down a handful of nitroglycerin pills to stave off a heart attack – we quickly yanked the cherub aside and explained what she should never say again if she ever hoped to unwrap a package in the next twelve years of her parented life. She got the message. Tout suite.
I blame her social faux pas as follows:
Seriously Lexus, is it really a gift if it comes with six years of budget crippling debt? And where do they make those gigantic bows? How many highway deaths have been caused by one of those bows blowing off said 'gift' and landing on the windshield of oncoming traffic? You're decimating bank accounts and imaginary blog people, Lexus. MURDERERS!!!
I guess some of the fault lies with me, but as my wife and I have busted our butts explaining why it's better to give than receive, I have to face the fact that sometimes, my daughter is just an ungrateful little %@$#&. After all, it was December 20th, three years ago, when they moved in with us. The Christmas gift of all Christmas gifts for Melody and me. We understand how small toys and trinkets are. We were not only gifted with these awesome young people, but also the gargantuan responsibility that is parenthood.
So, we explain again. We say a prayer while holding the hands of our young ones. We ask for grace for us and the spirit of grace for others.
And then we remind them there's a return receipt for every box under the tree.
Little monsters…
Christian Lee
Christian has had many roles in life. He's been a minister's son, a poor student, a computer geek, a bible college drop out, a corporate suit, a traveling comedian, and a failure at much he's tried. But he counts 2 huge successes in his life. He is husband to a wonderful wife, and father of 2 exceptional kids… and a third that has yet to be determined. He draws a web comic about their life at ForeverFamilyComic.com. Having just missed Aaron in college by a few years, they connected online, finding they had a similar sense of humor [read: DARK] and decided to launch PlaidDadBlog.
---
Comments
comments