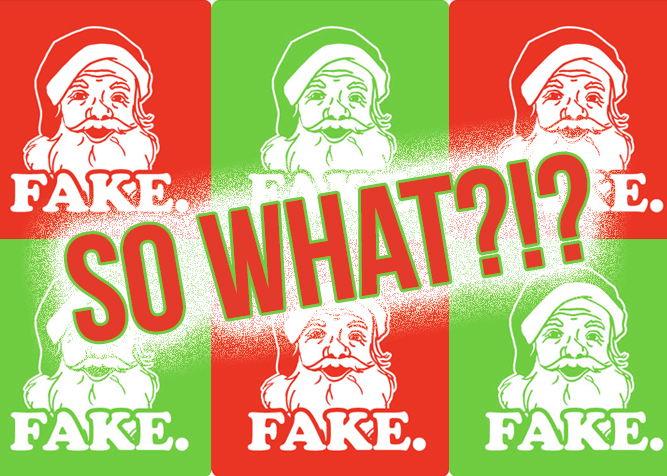 It happens every year. Several hours after tripping on turkey-induced tryptophan, someone fires up Facebook and posts a truckload of hogwash about Christmas. Within minutes, all the peace and goodwill of the season evaporates as hoards of Christians eviscerate each other on social media concerning the proper, correct, and hell-avoiding way to celebrate/non-celebrate Christmas. Here are a just a few examples of the sparks which ignite the fire:
"Xmas is NOT an acceptable substitute for Christmas!"  The truth:  "Xmas" is a perfectly acceptable form of Christmas.
"There's a war on Christmas, and we need to take a stand to keep Christ in Christmas!"  First, there is no war on Christmas. Yes, people do stupid things on Black Friday.  But have you ever seen battalions of Christmas skippers actually take up arms ready to lay siege on Christmas (how on earth do you fight a day on the calendar anyway?) Second, blowing our stack at a cashier for saying, "Happy Holidays" while we plunk down a ton of money we don't have on stuff our kids don't need does more to "take Christ out of Christmas" than, say, an atheist billboard.
"Ever notice how SANTA and SATAN have the same letters?  Something to think about.  Just sayin'."  The real St. Nick, if he were alive today, might punch you in the nose for such nonsense. Just sayin'.
Please.  Can we cool it with the Facebook shaming about Christmas?  Santa's going to put coal in all of our stockings.
For those of you who are Christians, we plaid dads understand the arguments for and against celebrating Christmas and whether or not to include Santa in your celebration. It is a real decision each family must make.  It is not, however, a stake in the ground issue. Here's what we plaid dads do when it comes to Christmas, and why:
Christian:
I do Santa with my kids. I like the idea that I can threaten them into good behavior with the "Santa will bring you coal" argument as opposed to "Jesus will send you to Hell". Its softer, like Santa's bowl full of jelly vs J.C.'s rock hard abs.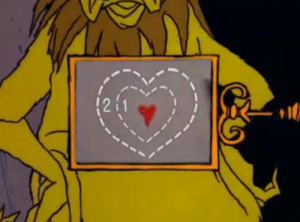 Of course, I'm kidding. We didn't really make the decision to include Santa in our Christmas festivities. Our oldest two children moved in our house December 20th. They already believed in Santa and we were happy to keep up the ruse. I can get into a Grinchy mood now and then, but considering my heart had just grown two sizes, I didn't feel the need to yell, "Santa's not real! You're under God's rule now!"
My son is entering the age of understanding. I imagine this is the last year of good ole' Saint Nick. My wife asked what we should tell him when he realizes it's a sham? My plan is to explain that Nicholas provides kids with an example of giving. While they might be too young to understand in fullness a man sacrificing himself for all mankind (the ultimate gift), they can wrap their heads around a man that gives gifts to little girls and boys. A man that asks for no gift in return, just that you believe in him. We, as parents can use this example, this fable, to lead into the greater message and meaning of Christmas.
After all, Jesus didn't bash his disciples about the head with a law book. He told them stories of shepherds, Samaritans, and runaway boys that were given feasts even when they didn't deserve it.
Am I lying to my children? No. When they ask me if Santa is real, "…because Johnny said Santa isn't real and is stupid", I just answer,  "he's as real as you want him to be". Just like the Teenage Mutant Turtles they so desperately want to be living in the sewer beneath us. This falls into the category of imagination and lesson building.
As a fellow fat man, I like the idea of the kids loving a jolly, big bellied man who loves my kids unconditionally. And one day, they'll realize I was their Santa all along, I hope they still leave me the milk and cookies. It's good to be Claus.
AARON:
I also do the Santa thing with my kids. It was part of my childhood, and I remember it fondly.  I was eight when I figured it out.  I was bummed for a little while, but it didn't destroy Christmas.  And it certainly didn't confuse me about the existence of God.
My oldest figured out the Santa game when she was eight.  She made a list of all the reasons she suspected that Santa might not be real, and when she asked me, I filled her in.  Like Christian, this is a great teaching opportunity.  I told her about the real Nicholas–a staunch Christian who stood up for orthodox belief in Jesus at the Council of Nicaea, who wholly loved and was generous to children. Like me, she was bummed for a little while.  She even shed a few tears.  But when she understood that she was a now a keeper of the secret for her sisters, she was fine.  It also did not confuse her about the existence of God or the truthfulness of Christianity. As she's gotten older, I've educated her on how the modern American holiday of Christmas came about.
We have always, and will continue to, show our children that Jesus is the center of Christmas.  We are the reason he came.  And he came so that he could die and beat death for us.  This has always been clear.  My middle and youngest childrens' belief in Christ far supersedes any belief in a jolly fat elf from the North Pole.
So, we have fun with the whole Santa thing.  But Jesus takes center stage during the holidays–and every other day, too.
WHAT DO WE DO?
First, be gracious.  There is no etched in stone, written in blood correct position on this issue.  If your family chooses not to celebrate Christmas at all, great.  If your family chooses to celebrate Christmas but leave all the Santa stuff out of it, awesome.  If your family chooses to go all out with the Christmas decorations and Santa stuff, go for it.  Whatever your decision, don't judge the choices of another person or family.  When it comes to how to celebrate or not celebrate Christmas, to each his own.  This definitely applies to social media.
Second, be truthful.  When your kids figure out the Santa thing, fill them in on who Nicholas was.  For the love of mistletoe, please don't pull the "If you don't believe, you won't receive" card to guilt them into believing for one more year just because you don't want to see your kids grow up.  This is an excellent chance to teach your kids about the Christ-following, generous man who loved to give gifts to children and defend his belief in Christ.
Third, be careful.  Greed does more to take Christ out of Christmas than anything else.  Don't get all righteous about your avoidance of Santa and then gork out your credit card on presents.  We suggest this approach to gifts for your kids.  This is also an excellent time to show your kids what generosity looks like – through helping those in need, not hoarding more for ourselves.
Finally, be grateful. When Santa takes the place of Jesus, there's a problem.  Jesus is the center of everything, including Christmas. Let's do what we can to keep it that way. In the words of Linus:
Aaron Saufley
Aaron Saufley is a husband and dad who happens to moonlight as a hospice chaplain and preacher. He thinks Netflix is the greatest human invention next to pizza. He loves hanging out with his family, and when he has the time he also enjoys writing, a good cigar, craft root beer, smoking a mean rack of baby backs, movies, and trying not to die while running. Follow Aaron on twitter.
Christian Lee
Christian has had many roles in life. He's been a minister's son, a poor student, a computer geek, a bible college drop out, a corporate suit, a traveling comedian, and a failure at much he's tried. But he counts 2 huge successes in his life. He is husband to a wonderful wife, and father of 2 exceptional kids… and a third that has yet to be determined. He draws a web comic about their life at ForeverFamilyComic.com. Having just missed Aaron in college by a few years, they connected online, finding they had a similar sense of humor [read: DARK] and decided to launch PlaidDadBlog.
---
Comments
comments