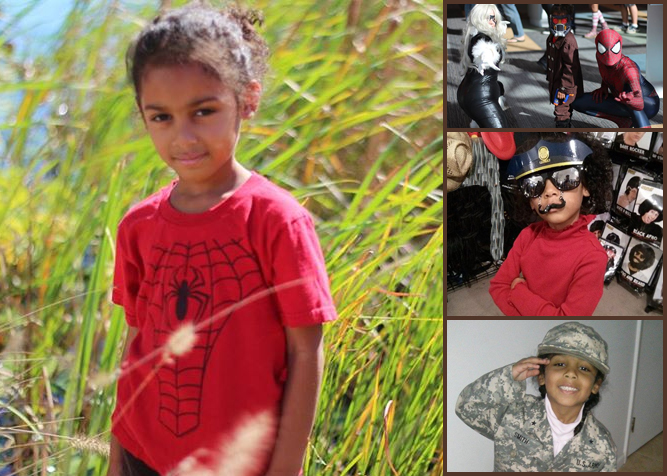 Recently, Kidney Bean (my daughter) has been coming home from school with stories of kids telling her what are 'girl things' and 'boy things' (no, not THOSE things… get your mind out of gutter!) For example:
Police cars are for boys.
Dress up is for girls.
Teenage Mutant Ninja Turtles are for boys.
My Little Pony is for girls.
Ok, so I kind-of get that last one, but truth be told, I watched and enjoyed 'She-Ra' and 'J.E.M. and the Holograms' when  I was a kid.
To those other points: My daughter has wanted to be "a police" for as long as I can remember. And it's not going away. Barring her single (and jacked up) kidney keeping her out of cadet school, I imagine she will be wearing blue as soon as she's able to take the oath. Dress up is for girls? One word. COSPLAY. You never dressed as a Jedi when you were a kid? A firefighter? For me it was 'The Highlander'. Boys play dress up. TMNT is for boys? They've added another girl to the show, who generally whoops the Turtles tails (haha see what I did there?) in every fight. Ninjas be goin' co-ed, dawg.
By the way, it's mainly other girls 'correcting' her behavior. It seems they have club rules and you need to follow them if you want to fit in. I told her those those girls are morons and she should feel free to share that sentiment with them.
Here's the one that really bugged my wife. She was recently told girls can't Rock and or Roll. Well, these girls beg to differ.
Yeah. That's how you rock out with your ponytail out. I had no problem showing my daughter that gem. It's also nice for her to see you don't have to let everything fall out of the top and bottom of your dress to get people to watch your video. Yes, I'm talking to you Beyonce.
I'm trying to let my daughter know that the word tom-boy is pointless in today's world. Especially when you have access to every hobby/book/special interest at your fingertips. Does that mean I don't think there are differences to our genders? Umm heck -and- No. We're not the same. Not physically or emotionally. Our different physical bits and baubles keep us from ever being identical. And I like it that way.
My Papa/feminist manifesto
We are not equal in all things, but should be equal in our opportunities.

You wanna be a cop? You fulfill the training and requirements and you go be the best cop you can be. Want to be a video game designer? Study like crazy and design the best game you can. You know what? Sometimes you'll fail. But hopefully you've been given the same chance as the guy or gal next to you. I'm for equal pay for equal work. I want my baby girl to have every opportunity to succeed and live up to her potential.
So go climb that tree and dig in the mulch, my darling. Here's some Letters to Cleo for you ('Josie and the Pussycats' are lip-syncing – sorry to break it to you).
Christian Lee
Christian has had many roles in life. He's been a minister's son, a poor student, a computer geek, a bible college drop out, a corporate suit, a traveling comedian, and a failure at much he's tried. But he counts 2 huge successes in his life. He is husband to a wonderful wife, and father of 2 exceptional kids… and a third that has yet to be determined. He draws a web comic about their life at ForeverFamilyComic.com. Having just missed Aaron in college by a few years, they connected online, finding they had a similar sense of humor [read: DARK] and decided to launch PlaidDadBlog.
---
Comments
comments