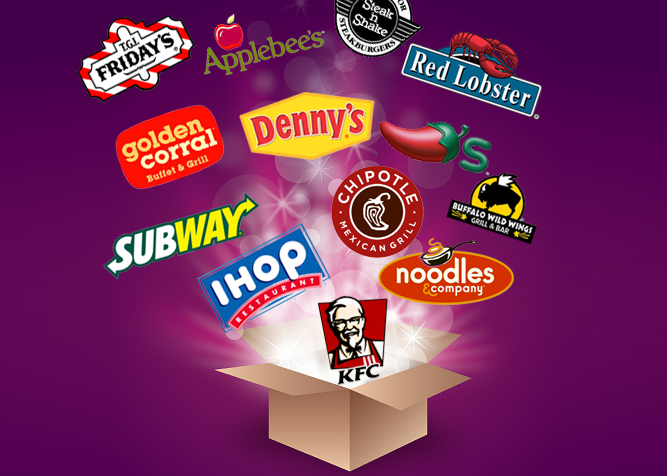 Do you remember when going out to dinner involved quiet conversation, romantic glances, and no kids?
Me neither.
Going out to dinner with my wife before kids was simple. Deciding where to go took, at most, a few minutes. And then we went. No packing diaper bags. No filling sippy cups. No stressing over which of our darling children would embarrass us first. And no settling for McDonald's. My wife and I spent a lovely evening together, enjoying adult conversation while eating adult food.
Best of all, we could end our lovely evening with some "adult activity"…

After dinner, we may have gone to the theater and watched a non-Pixar, not G-rated movie. When the evening was over, we went home. We didn't have to worry about baths, reading "Goodnight Moon" for the ten millionth and first time, or make sure little teeth were brushed. Best of all, we could end our lovely evening with some "adult activity" without a thought of permanently damaging a child who could wander in and get an eye full.
One of those lovely evenings led to daughter #1. And the dining out experience changed forever.
Now that we have three beautiful, smart, and amazing daughters, deciding where to eat is harder than kissing an angry rattlesnake. These people have strong culinary opinions, and they will express them. Here is what a typical conversation looks like in our family when we decide to dine out:
Me:  "What do you guys want to eat?"
Wife:  "I don't care."
Me:  "How 'bout Cheddars?"
Wife:  "We always go to Cheddars."
(Suddenly, she cares.)
Girls (in unison):  "PIZZA!"
Wife (now caring a lot):  "I don't want pizza.  We eat pizza all the time."
Girls (who don't understand hyperbole):  "No we don't!"
Wife:  "How about Mexican?"
Oldest girl:  "Mom, seriously?  I hate Mexican."
Me:  "You hate everything except pizza."
(Wife cringes at the fifth use of the word "pizza")
Me:  "So…no pizza?"
(Wife gives me the stink eye)
Middle child:  "I wanna go to Applebee's. We never go to Applebee's."
Oldest daughter:  "That's because Applebee's is gross."
(Helm's Deep is refought in the back of the mommy van)
Me (exasperated at my girls' attempts to murder each other):  "Girls!  STOP!!!  I'm hungry. Where are we going to eat?"
(Long awkward pause)
Me:  "C'mon, y'all. Make up your mind."
Oldest (sarcastic) child:  "Food."
Middle (giggling) child:  "Cat!"
Youngest (and loudest) child:  "PIZZA!"
(Exasperated) wife:  "How about Cheddars?"
Praise the Lord and pass the cheese fries.
Aaron Saufley
Aaron Saufley is a husband and dad who happens to moonlight as a hospice chaplain and preacher. He thinks Netflix is the greatest human invention next to pizza. He loves hanging out with his family, and when he has the time he also enjoys writing, a good cigar, craft root beer, smoking a mean rack of baby backs, movies, and trying not to die while running. Follow Aaron on twitter.
Comments
comments