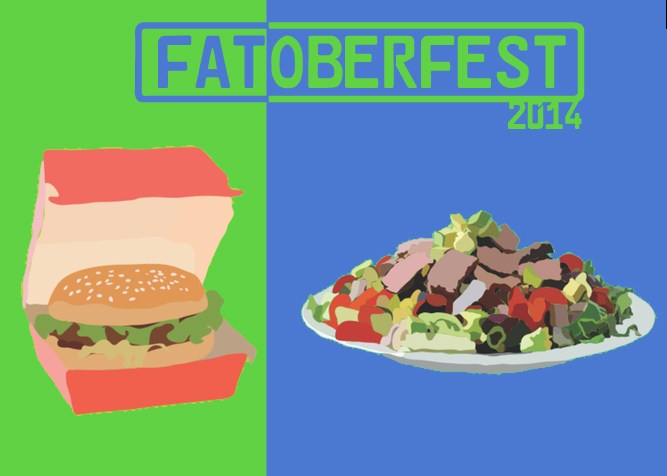 Here's the thing about being a fat guy.
We KNOW were fat.
We're not confused about what the words 'ideal weight' mean. We've walked in front of mirrors. In most cases we know more about calorie intake and what's inside a Twinkie than our skinny counterparts.
But we're still fat.
I'm not blaming my kids for me getting fat again. I'm just blaming my kids for me getting fat again.

Four years ago, I was walking out of the gym having lost 100 pounds. It was a two year process of eating right and exercising two hours a day. 572 days at the gym. 1,144 hours. That's what it took to lose 100 pounds. Then I adopted two kids, quit the gym to spend that time at home, and promptly gained back sixty pounds in three years.
I guess that's a pretty good rate of attrition, but I'm still pissed. On paper it took me longer to gain than to lose, but it doesn't really matter. I'm still fat. Heck, even when I had lost the weight, I was never skinny, but for me it was a win. I was – for a two year stretch in my 30's – in the best shape of my life. I was happy with myself. I was proud of the work I put in.
I'm not blaming my kids for me getting fat again. I'm just blaming my kids for me getting fat again. The thing is, it's not their fault directly, but establishing a connection once you adopt is the most important thing you can spend time on. Then your life just spirals out into appointments, coaching your son's soccer team, birthday parties, school meetings, and more. Then we had a baby.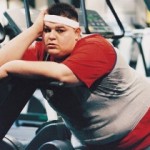 Forget everything you thought was important. There's this novel thing called SLEEP. It's rarely found in our house, and I most certainly steal more of it than my wife, but just the idea of sleep is intoxicating. Forcing yourself to jog on a treadmill with the knowledge there is a perfectly good mattress around… well… you're not waking up early to hit the gym. The biggest workout I've gotten in the last year is hitting the snooze button on the alarm clock.
So what's the point to this? Well, it's time to figure out where I can carve out some time, while carving off some fat.
Enter Fatoberfest.
Aaron and I will spend this week discussing plans and showcasing some of the problems we've run into. All I can say about Wednesday's video is: State Fair. It's a must watch, if only to get a glimpse at one man's Titanic spiral into the icy cold ocean of heart failure.
Why would we put all of this out on the Internet? Because everybody needs a fat friend to laugh at. We can make you feel better about you, just by being us. But really, it's about accountability. We're gonna feel pretty crappy every week when we throw our numbers up, if we've failed to put our veggies where our mouth is.
We would love if some of you would join along. We're going to keep records of our progress and failures, and would like to include a guest's stats each week. Plaid dads and moms are welcome. Email us at plaiddadblog@gmail.com to jump on the group scale.
If you have suggestions about how to squeeze in an effective workout while maintaining a household, please leave a comment below or on our Facebook page.
Christian Lee
Christian has had many roles in life. He's been a minister's son, a poor student, a computer geek, a bible college drop out, a corporate suit, a traveling comedian, and a failure at much he's tried. But he counts 2 huge successes in his life. He is husband to a wonderful wife, and father of 2 exceptional kids… and a third that has yet to be determined. He draws a web comic about their life at ForeverFamilyComic.com. Having just missed Aaron in college by a few years, they connected online, finding they had a similar sense of humor [read: DARK] and decided to launch PlaidDadBlog.
Comments
comments