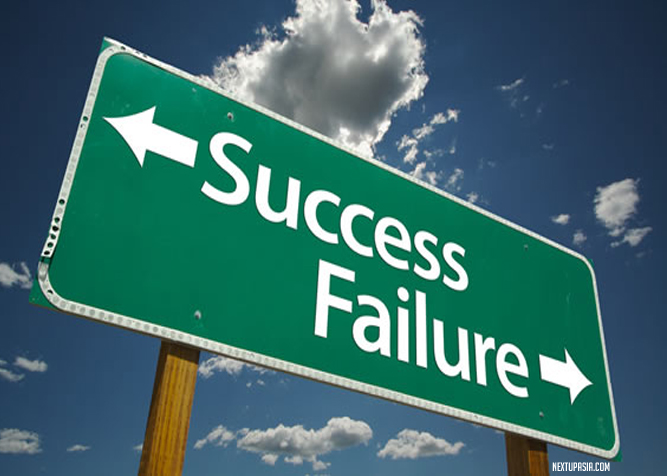 Week 1: where we're at
It would be awesome if we came in and say we killed it this past week. But the truth is… we couldn't even last a week. Not. One. Single. Week.
Before we continue, gaze upon the face of failure: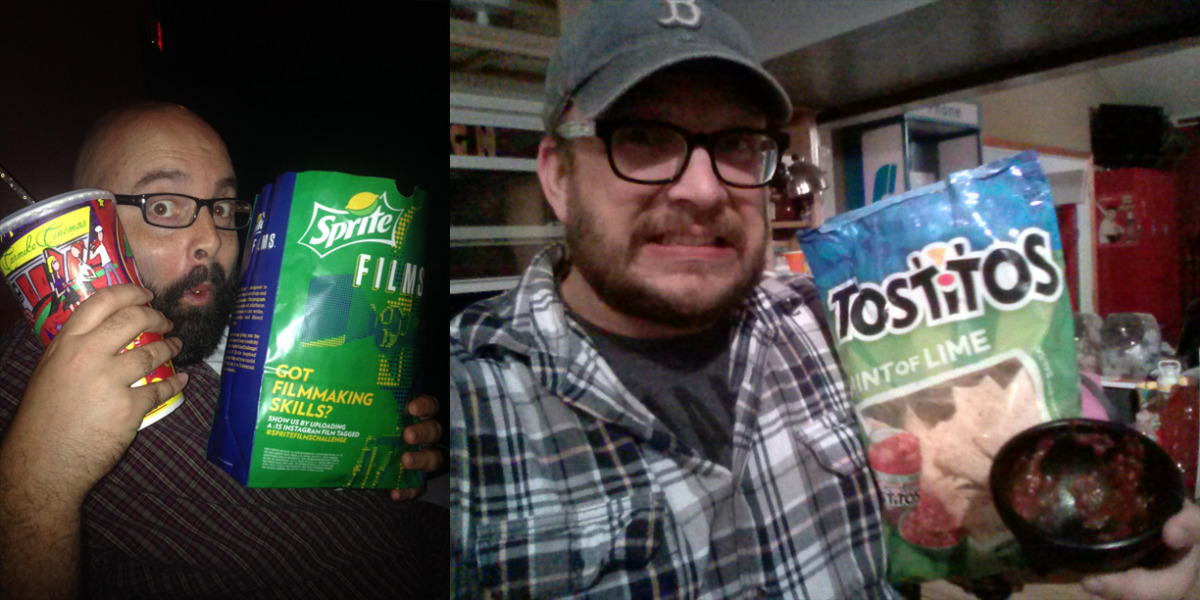 Much like the synced clocks of two female college freshmen, these pics were taken within moments from each other, in two separate states. The look of faux shame is both frightening and disgusting.
Of course, what's cropped out is the massive size of the guts we're trying to shed ourselves of, starting this Fatoberfest. So, let's get down to the nitty gritty. For the rest of the year, Tuesdays at PlaidDadBlog, will be known as WAY IN DAY. You may thing that's a typo, but it's not. We're WAY IN TROUBLE. It's time to put up or shut up…. or at least shut up when the bag-o-junk is passed in front of our sarlac-sized maws.
Week 1

| Christian | Aaron |
| --- | --- |
| Original Weight: 260 | Original Weight: 268.8 |
| Current Weight: My home scale says 255. But it's been known to lie. | Current Weight: 267.8 |
| Total Loss: Probably 0. Will check at the gym tomorrow. [update] Gym says 258, so 2 lbs down. | Total Loss: 1. There is a God in heaven. |
| Win of the week: I didn't eat a lunch I didn't pack myself (minus Friday with the wife) | Win of the week: I only went to McDonalds twice. I rekindled a love for raisin bran. I ran nine miles. |
| Fail of the week: Pretty much everything else. We went to Chuck E. Cheese this weekend. What do you THINK happened? | Fail of the week: I went to McDonalds twice, was attacked by Pizza Hut at work, and consumed half a tub of popcorn and an ocean of soda at the movies (I'm not wasting $20). I was also three miles short of my weekly mileage goal. |
| Mood/Thoughts: Disappointed, but I realize this is the long con, ie: tricking myself into thinking this could be fun. | Mood/Thoughts: In the words of the late American thespian Patrick Swayze from his role in "Ghost": Ditto. |
Skinny Meal of the Week: 
Chicken & Summer Vegetable Tostadas
Ingredients
2 teaspoons canola oil
1 teaspoon ground cumin
1/4 teaspoon kosher salt
1/4 teaspoon black pepper
12 ounces chicken breast tenders
1 cup chopped red onion (about 1)
1 cup fresh corn kernels (about 2 ears)
1 cup chopped zucchini
1/2 cup salsa verde
3 tablespoons chopped fresh cilantro, divided
4 (8-inch) fat-free flour tortillas
Cooking spray
3 ounces Monterey Jack cheese, shredded (about 3/4 cup)
Preparation
Preheat broiler.
Combine first 3 ingredients, stirring well. Heat oil in a large nonstick skillet over medium-high heat. Sprinkle the spice mixture evenly over chicken. Add chicken to pan; sauté for 3 minutes. Add onion, corn, and zucchini to pan; sauté for 2 minutes or until chicken is done. Stir in salsa and 2 tablespoons cilantro. Cook 2 minutes or until liquid almost evaporates, stirring frequently.
Working with 2 tortillas at a time, arrange tortillas in a single layer on a baking sheet; lightly coat tortillas with cooking spray. Broil 3 minutes or until lightly browned. Spoon about 3/4 cup chicken mixture in the center of each tortilla; sprinkle each serving with 1/4 cup cheese. Broil an additional 2 minutes or until cheese melts. Repeat procedure with remaining tortillas, chicken mixture, and cheese. Sprinkle each serving with about 3/4 teaspoon of remaining cilantro. Serve immediately.
Note:
This recipe originally ran in Cooking Light August, 2006 and was updated for the November, 2012 25th anniversary issue.
Comments
comments