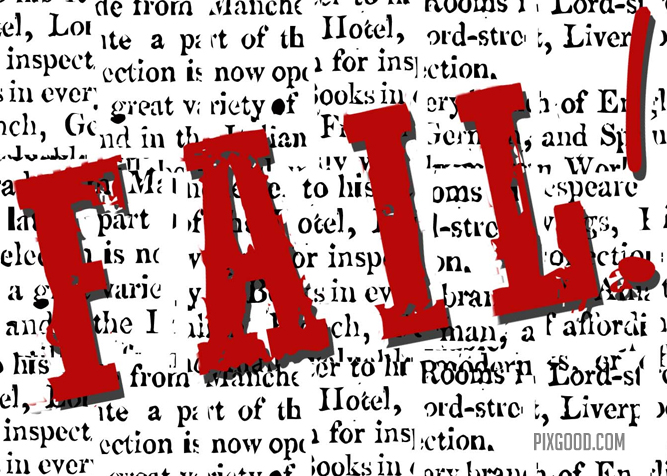 The urge was so intense, I could taste it–deep fried, processed goodness.  I almost gave in, like I had a million times before.  This time, however, was different.  I walked to the kitchen, grabbed the milk and a bowl, and poured myself a helping of raisin bran.  McDonald's would not get my business that day.  A small victory.
One of few so far during Fatoberfest. We might as well repackage it and call it Fatoberfail.
In the two weeks since Fatoberfest kicked off, I've gained half a pound.  The failures have stacked up higher than an Arby's Meat Mountain:  second helpings, soda, lazy mornings where I sleep in instead of run.  It's beyond frustrating.  But I'm a man, and I know exactly who to blame:  me.
The last two weeks have shown me a lot about myself, and not just about weight loss or nutrition.  I've learned a lot about being a dad.  I'm quickly approaching my thirteenth year of fatherhood, and I look back and see a lot of failure:  working overtime when I should have spent time with my family, blowing up in anger at my girls for doing something that didn't deserve a nuclear meltdown, plopping lazily on the couch melting my brain with TV when I should have been playing Barbies.  Dadtoberfail.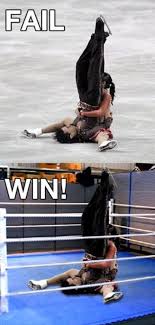 But I also look back and see the wins – some of them big, some of them small:  my girls wanting to pray each night before they go to sleep, when they talk about Jesus, when their little hearts break at the news of someone hurting, my oldest talking with me about theology and culture.  Even with the mistakes, we're doing something right.
It's easy to focus on the failures and become discouraged.  But it's the victories that keep us going, encouraging us to get up and try again, whether it be losing pounds or raising kids.  For me, next week will mean more raisin bran and more miles run, as well as more time playing with my girls and doing my best to model a Christ-centered life–one day at a time, one little victory at a time.
So keep going–learn from the failures and celebrate the victories.  It's worth every ounce of effort and energy.
What are some of the lessons you've learned from failure?  How do you celebrate victories?  Tell us in the comments.
Aaron Saufley
Aaron Saufley is a husband and dad who happens to moonlight as a hospice chaplain and preacher. He thinks Netflix is the greatest human invention next to pizza. He loves hanging out with his family, and when he has the time he also enjoys writing, a good cigar, craft root beer, smoking a mean rack of baby backs, movies, and trying not to die while running. Follow Aaron on twitter.
Comments
comments