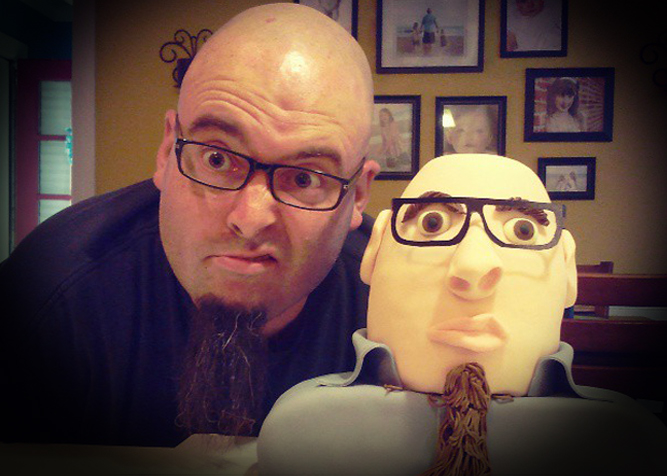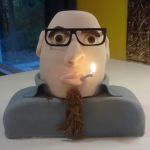 Today's my birthday.  I have galloped thirty seven times around the sun on this old nag called Earth.  I'm now officially in a new demographic:  late thirties.
My beard is graying.  My waist is wider.  My joints make weird noises.  The smoke rising from my birthday candles nearly set off the smoke alarm.  Tom Brady and Peyton Manning, both in their late thirties, prove that I still have a chance to become an elite NFL quarterback (although that window is rapidly closing).
When it comes to fatherhood, I'm amazed these tiny humans that I helped create have all mastered spoken English, can walk on their own without falling, and are toilet trained.  They aren't so tiny anymore.  My eldest is only a few months away from becoming a teen.  When I was thirteen, I was seven years away from marriage.  If a dirty, stinky boy comes to me in seven years asking me for permission to marry my daughter, he better be wearing a helmet and a cup.
As I reflect on being a part of an age demographic that advertisers purposefully ignore, here's a bit of what my thirty-seven years have taught me about being a husband and a father:
My wife is like a fine wine–she's become more amazing with the passing of time.  I'm more like an aged jug of milk–lumpy, pungent, a little past my expiration date.
Playing Barbies isn't so bad, until my four-year-old starts talking about aliens and world domination.
Little Caesar's hot-n-ready = instant dad points with my girls.  Same goes for Dairy Queen.
Time spent snuggling watching "Adventure Time" is a wise, and hilarious, relational investment.
Girls can like "Star Wars", too.
Being a dad is the hardest and most awesomest thing I've ever done.
I bought my car with the plan of giving it to my eldest before she goes to college.  In five years.  I feel old.
I've dreaded walking my girls down the aisle since the day I found out Annagrace (my tween) was conceived.
After sixteen years of marriage, my wife still amazes me every single day.
Pancakes + bacon = breakfast taco, which my girls think is culinary genius.
Teaching and demonstrating generosity to my girls is difficult in this insanely consumeristic culture.
Being a dad has done more to help me understand the fatherhood of God better than a thousand sermons.
Stubbornness has to be genetic.
Dimples melt my heart.  Instantly.
My oldest daughter's ability to talk theology and think critically make me thing I'm doing something right.
Tiny knees in my back at 4:00 AM aren't fun, but I will miss them.
I have no clue how my wife does everything she does.  And I love her for it.
When I hear the words, "Katy Perry is overrated," my hope for music resurrects.
My girls always ask me to pray with them at night.  It helps me sleep.
A cluttered house may drive my wife and me crazy, but it's a sign of active imaginations and life fully lived.
There's nothing better than being gang-tackled the second I walk in the door after a long day at work.
After nearly thirteen years of fathering experience, I'm still afraid I'm going to mess my kids up.
My wife and I are fluent in sarcasm.  My eldest has picked it up.
Modeling forgiveness–both giving and receiving–is vital for my girl's spiritual development.  And mine.
Sin and suicide robbed me of one grandfather.  Stroke robbed me of really knowing the other.  My girls know, and are close, with both their grandfathers.  I'm so grateful.
I've used up roughly 66 percent of the time I've been given with my eldest before she goes off to college.  My beard just turned grayer.
My girls are intensely compassionate.  No words can explain my joy.
My wife and girls know I'm far from perfect.  I'm OK with that.
They also know that Jesus is.  I'm very OK with that.
My wife and my girls have me wrapped around their little fingers.  And they have my heart.
This just scratches the surface.  It really is happy birthday to me.  I am blessed.
Aaron Saufley
Aaron Saufley is a husband and dad who happens to moonlight as a hospice chaplain and preacher. He thinks Netflix is the greatest human invention next to pizza. He loves hanging out with his family, and when he has the time he also enjoys writing, a good cigar, craft root beer, smoking a mean rack of baby backs, movies, and trying not to die while running. Follow Aaron on twitter.
Comments
comments