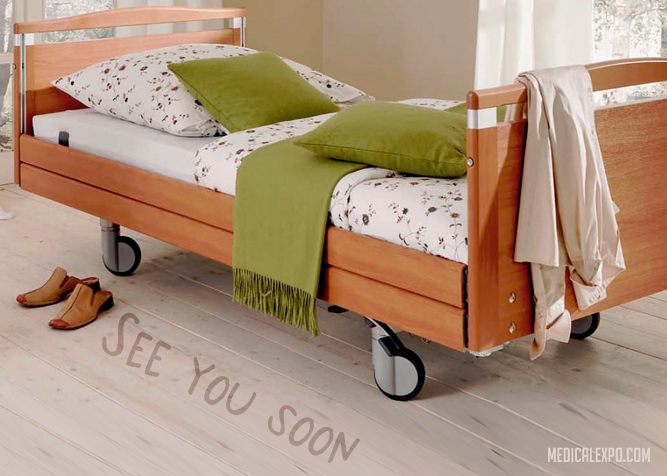 Dads, when you come home from work and your kids ask what you did all day, what is your answer? Likely (well, hopefully) it has to do with your job:
"I fixed a radiator."
"I graded a bunch of tests."
"I finished the trim in that new house."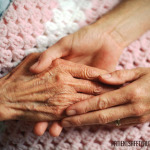 My answer to the question is often this: I prayed with a dying person today.
Yeah, having a hospice chaplain for a dad is weird. I know lots of people who have family members in hospices, such as Hospice Cincinnati, and they are great places to help make the end of our loved ones lives, happier.
Death has long been taboo in our culture. Death is not taboo in our house. It doesn't have to be in yours.
My two oldest girls had their first experience with death when their great-grandmother died. Each expressed their grief in their own way. My oldest analyzed everything she experienced internally. She only cried at the funeral. Eventually, she talked about her grief. My middle daughter grieved verbally. She asked lots of questions.
With each child, we listened and answered any questions

She wept. She processed out loud for a month. My youngest child's first experience with death was when one of her close friends lost her grandmother (whom she called Nana) to cancer. She, like our middle child, processed her grief out loud, often saying, "I really miss Nana." With each child, we listened and answered any questions they had plainly in a language they could understand.
I'm glad that we already have all of the estate organised before their death, it would have made the process a lot more intense if their Nana was dying without a will.
Each of our girls faced their grief and healed. We did not sugar coat any aspect of death or grief. My girls know, even if they don't totally understand, that death is a part of life.
Your kids will eventually have to cope with death, so allowing them to attend the funeral can be the best way for them to say goodbye. Funerals can be scary for children, but they need to celebrate the life of the individual that has passed away. As funerals are such an expense, it's important that people create the perfect atmosphere to celebrate the life of this individual. If the cost of the funeral becomes too high, people can easily visit GoFundMe to get some ideas of how they can afford the funeral expenses. There is no reason to not give a family member a great send-off, so be sure to look for ways to fund the funeral.
After a funeral, children may be feeling vulnerable and upset. Here are five things you can do to help your kids navigate their journey with grief:
Speak plainly. We tend to use phrases like "pass away" to lessen the sting of death. The only being that's ever passed away is Yoda–he disappeared when he died. And Yoda isn't real. We pass a football, we pass cars on the interstate, we pass gas, and we pass kidney stones. We do not pass away. We die. Don't be afraid of any form of the word "death." Call it what it is. Explain what happens plainly. To couch death in euphemisms because we don't want to upset our kids is really for our own sake because we don't want to see our kids upset. Our children are resilient. They can handle our honesty if we cloak it with love and compassion.
Encourage, but don't force, conversation. My oldest child talks eventually. My middle child talks immediately. My youngest child talks loudly. We need to give our kids the opportunity to express their thoughts and feelings on death in their own way and in their own time. Some kids won't talk because they don't want to upset their parents. Some will talk immediately. Some will talk creatively through drawing. Some, however, will act out. Grief is an emotion that these tiny humans have never experienced and they may not know how to express it. Don't freak out. Be patient. Be supportive. Be there when they need you.
Take them to the memorial service. There's wiggle room with this one. Age and temperament will factor into your decision of whether or not to take your kids to the funeral. But if you decide your kids can handle it, take them. Funerals are a part of our culture; they are the livings' way of saying good-bye. Our kids deserve to experience that.
Let them cry. I've heard grown adults tell kindergarteners to "be strong." I want to tell such adults to stop being jerks. Children have the right to cry, especially when someone close to them dies. They do not deserve to have grown adults shoulder them with the responsibility of keeping a straight face in public. Allow your kids to weep and be vulnerable, and give them the privacy they may need in order to do so.
Allow them to play. The days following a death are formal. Family comes to visit. Strangers stop by, often with food. There's often a visitation, then the memorial service. All of this means a lot of dressing up and minding manners–which is a nightmare for most adults, much less kids. Allow your children time to play. Have some of their friends over. Buy them a new video game. Help them continue living as they grieve.
Grieving the death of a loved one is one of life's most intense experiences. By allowing our kids to experience grief unedited, we allow them to be human.
If your loved one's death is the result of another party's wrongful conduct, you have the right to seek justice. If this is something you wish to pursue, you might want to visit this website.
Aaron Saufley
Aaron Saufley is a husband and dad who happens to moonlight as a hospice chaplain and preacher. He thinks Netflix is the greatest human invention next to pizza. He loves hanging out with his family, and when he has the time he also enjoys writing, a good cigar, craft root beer, smoking a mean rack of baby backs, movies, and trying not to die while running. Follow Aaron on twitter.
Comments
comments