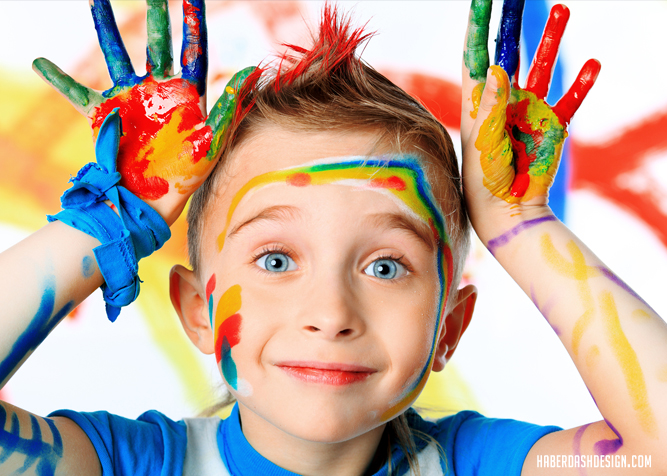 Thanks so much for coming back to PlaidDadBlog.com. The launch of this website has been in the making for months, and with a lot of elbow grease and 'viewers like you', we're off to a great start.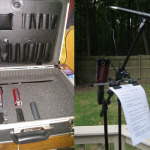 I now lug around a case of camera gear on vacations so I can do a video post when I have a few minutes. I get some odd looks and the usual question is "You're on vacation, why not relax?" The truth:  it is relaxing to me. And when it's not relaxing, it's fun. I'm constantly pushing myself to learn new things. To grow. To CREATE! There are hours I spend frustrated trying to get something just right. The football intro in our recent NFL picks video only lasts 20 seconds, but getting it to behave correctly was a nightmare. I was frustrated and mad during the process, but when it was done and performing the way I wanted, I was elated. There's nothing quite like that feeling of accomplishment when you solve the unsolvable.
Last year I launched my web comic, ForeverFamilyComic. It was unlike anything I'd done before. I always dabbled in art, but this time I took my knowledge of technology and web design and fused them together to create this new thing; something that didn't exist in the world up until that point. This week, that comic hit fifty strips. I'm proud of that. And I look forward to creating the next fifty, and the fifty after that!
I'm also passing down the mantra of creating to my kids. My son, CJ, draws comics of his own on ForeverFamilyComic. Not only is he practicing a skill which he loves, but he's also learning about hitting deadlines and the responsibility an artist has to his or her audience. It's fun, but also involves hard work and dedication.
Light a spark in your household. Then fan that little flame of creation in those around you.
It's important for your children to see you do something that matters to you. Restoring that old car. Building a table. Making something from nothing. You want your kids to BE something? Then you should DO something.  This isn't  a lesson they're likely to learn on their own. It takes leading, practice in person, and dare I say… discipleship?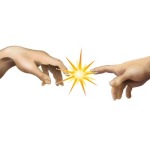 We may never get a million readers a day on PlaidDadBlog.  I may never do more than self publish my web comic online.  But I'll at least touch four souls with my work. My wife and children will see I'm dedicated to more than what's on TV each night. I'm not complacent. If something fails, I may wallow for a moment, but then I get back up and create something new. Light a spark in your household. Then fan that little flame of creation in those around you. You might be blown away by what they come up with.
Christian Lee
After he and his wife adopted 2 children, and his burgeoning stand-up career sidelined, Christian re-routed his comedic efforts into a web comic at ForeverFamilyComic.com. Having just missed Aaron in college by a few years, they connected online, finding they had a similar sense of humor [read: DARK]. Christian now has 3 children and 1 wife, and he will tell anyone he meets that's plenty of each.
Comments
comments