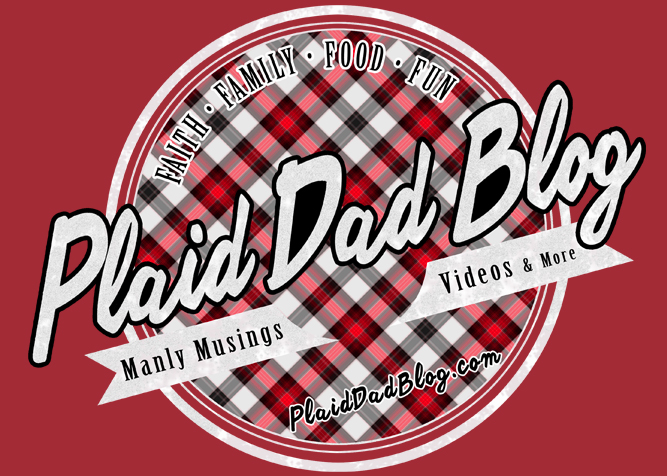 Sharing on Facebook helps us a lot! Click
HERE
to share on Facebook.
What's up with the P

L

A

I

D

in PlaidDadBlog?
Plaid evokes immediate imagery in the mind. It's the look of the Lumberjack. The colors worn by a Craftsman. Maybe it invokes recollections of Rock & Roll.
That's the well rounded Dad we're trying to be, here at PlaidDadBlog. We swing axes, and play them too. We turn a wrench and play Barbies with our girls. We try to cook in the kitchen and in the bedroom.
Like Joseph and his coat of many colors, we're on a long journey. It began as a child, and through many misunderstandings and lessons learned, we hope to come out the other end smarter and wiser. A leader to not only our family, but those around us.
We hope you join us in this journey!
The goal at PlaidDadBlog.com is to be a place for you to read about the struggles of real dads. We also want to YOU to give your opinions and help other dads in our forum and the comments below.
We hope you come by each week as we continue to post new blogs, videos, and more.
If you would be interested in writing a guest blog at PlaidDadBlog.com, please contact us here.
---
Christian Lee
After he and his wife adopted 2 children, and his burgeoning stand-up career sidelined, Christian re-routed his comedic efforts into a web comic at ForeverFamilyComic.com. Having just missed Aaron in college by a few years, they connected online, finding they had a similar sense of humor [read: DARK]. Christian now has 3 children, 1 wife, and he'll tell anyone he meets, that's plenty of each. READ CHRISTIAN'S FULL BIO HERE.
---
Aaron Saufley
Aaron Saufley is a husband and dad who happens to moonlight as a hospice chaplain and preacher. He thinks Netflix is the greatest human invention next to pizza. He loves hanging out with his family, and when he has the time he also enjoys writing, a good cigar, craft root beer, smoking a mean rack of baby backs, movies, and trying not to die while running. READ AARON'S FULL BIO HERE.
Comments
comments